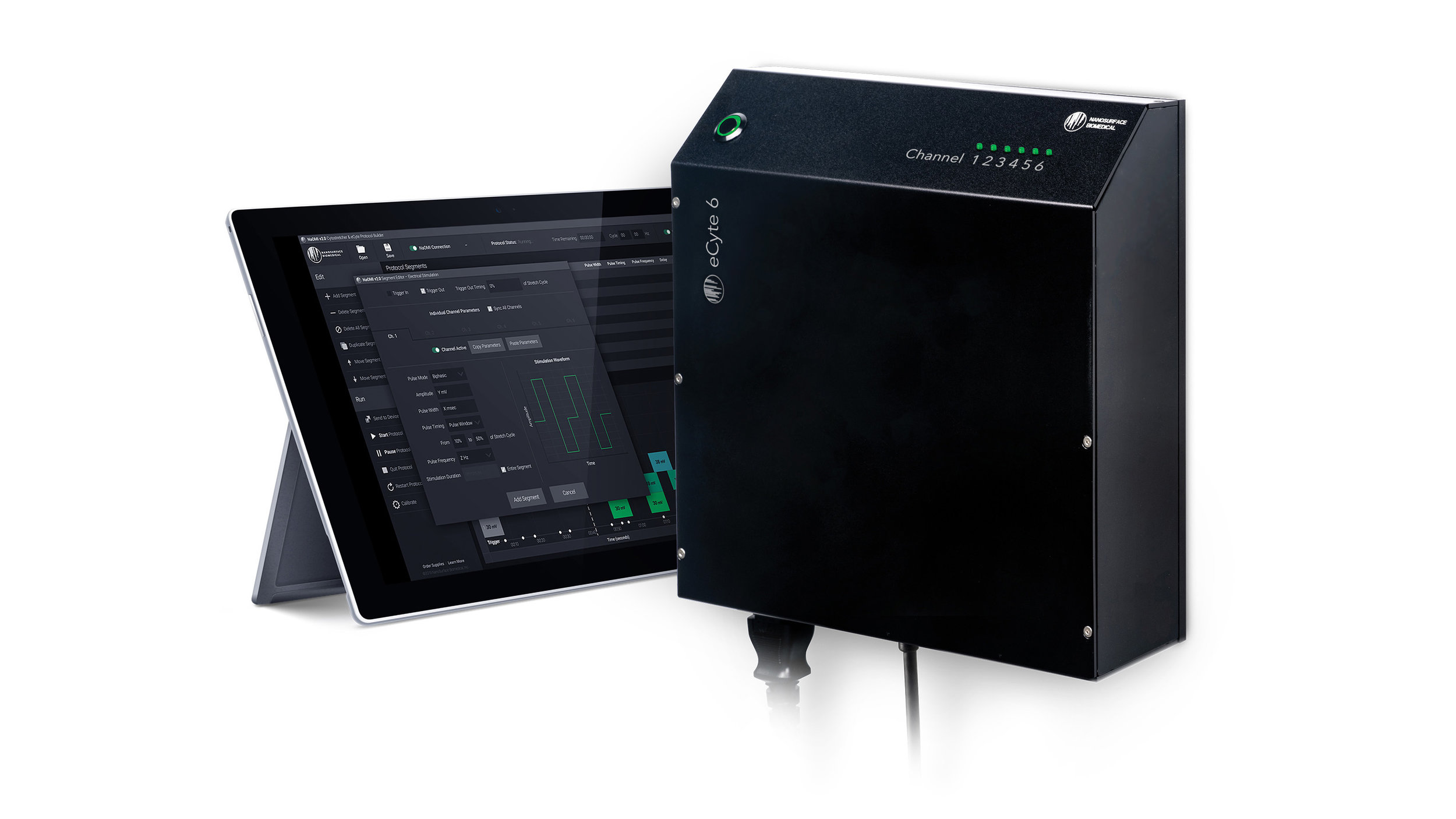 eCyte™ 6
Electrical Stimulation System
This product is only available as a demo or by requesting a quote. If you are interested in this product, please click the corresponding button below and complete the form.
System Specifications
Pulse Modes
Biphasic
Alternating
Positive
Negative
Pulse Waveforms
Stimulation Frequency
0.1 Hz – 200 Hz, 0.01 Hz resolution
Pulse Width
0.05 ms – 1000 ms, 0.05 ms resolution
Stimulation Amplitude
± 40 V, 0.05 V resolution
Channels
6 Individual Stimulation Channels
Trigger Functions
Trigger-in and Trigger-out TTL
NanoSurface eCyte 6 Electrical Stimulation System Brochure
Download the NanoSurface eCyte 6 system brochure for information about the electrical stimulation system in a convenient PDF format. For additional information, please contact support@nanosurfacebio.com.